A Temple of Unity, right at the heart of urban Mauritius, is a dream that has matured over decades. Amidst the tides of material life where tired souls drift in never-ending pursuits of elusive goals, the Temple of Unity will be a place for them to stop and reconnect to the purpose of human life. It will be a place of devotion, a centre for knowledge and a haven of peace which will become the ultimate expression of love for Mauritians from all walks of life of all race and faith.
The Temple of Unity will be one of the most sumptuous and most unique Krishna temples in the southern hemisphere. It is being built in phases and will consist of a Temple Block, Residential Quarters, Kindergarten Gurukula, Restaurants, Hotel Apartments, Ayur Vedic Spa, Gym, Retreat Centre, Conference and multipurpose halls, bookshops and Vedic shops. All for the promotion of the Krishna Conscious way of life.
With Lord Sri Sri Radha Golokananda's grace, The Temple of Unity project is underway on the site of Hare Krishna Land in Phoenix.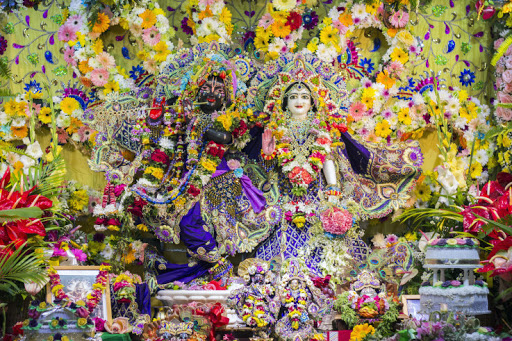 Srila Prabhupada's Legacy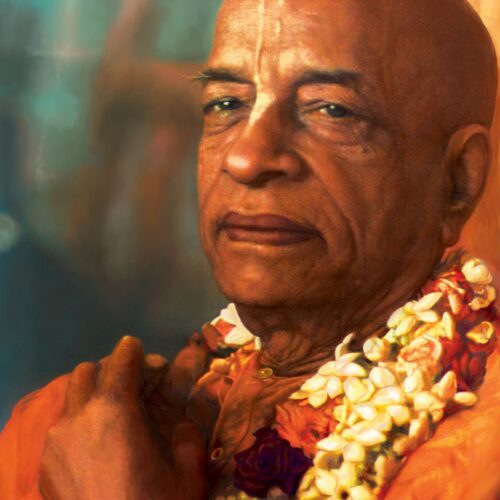 In 1965, at seventy years of age, His Divine Grace A.C Bhaktivedanta Swami Prabhupada ventured outside India for the first time to fulfill the order of his spiritual master.
He founded the International Society for Krishna Consciousness (ISKCON) also known as The Hare Krishna Movement with a small group of disciples, after a year of struggling alone in New York City.
Between 1968- 1977, He dictated a total of 22,000 pages of text. He translated and wrote purports to 18,000 verses of Srimad Bhagavatam, 700 verses of Bhagavad Gita and 17 volumes of Chaitanya Caritamrita. He also wrote 147 books including Teachings of Lord Chaitanya, Nectar of devotion, Teachings of Lord Kapiladeva and Sri Isopanisad. His Holiness Srila Prabhupada created the Back to Godhead magazine which was distributed in 1 million copies monthly.
Temple construction is an important aspect of his achievements. He established 108 temples and more than 300 ISKCON centres around the world.
When Srila Prabhupada visited Mauritius in 1975 his expressed his vision of Mauritius becoming the first Krishna conscious island. The ISKCON movement started in Mauritius following his visit.
Srila Prabhupada: Temple means people should come, people should learn the science of God. Not that to make a business of temple. Temple means spiritual education shelter. People should come and learn what is spiritual life, what is God, What is my relationship with God?
Calcutta, March 08, 1972
GOVERNING BODY COMMISSIONER
HIS HOLINESS BHAKTI CAITANYA SWAMI
Message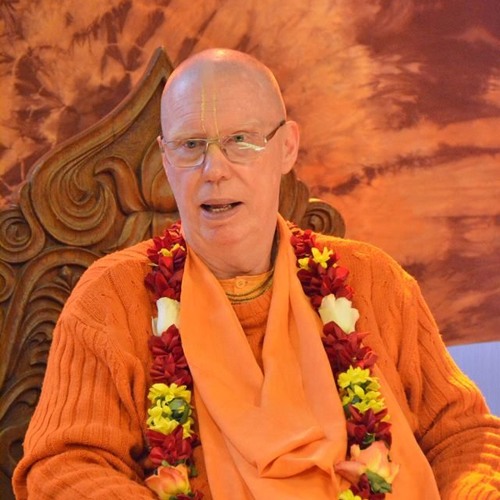 Dear devotees,
Please accept my best wishes. All glories to Srila Prabhupada.
We are all enthusiastically following the construction progress of the Sri Sri Radha Golokananda temple in Phoenix. Despite the lockdown, construction is going on, and it will not be too long before this magnificent temple will be ready.
I want to personally thank you all for the service and encouragement you have all offered. It has been invaluable. Please continue helping in these ways, and I am sure Srila Prabhupada will give you his most profound blessings.
Thank you all.
Hoping this meets you well.
Bhakti Caitanya Swami
Co-Governing Body Commissioner, Mauritius
"Whoever constructs or helps to construct a temple will protect eight generations of father, grandfathers and forefathers from falling into Hell"
– Vamana Purana.
CHAIRMAN TEMPLE CONSTRUCTION COMMITTEE
HIS GRACE VIJAY DAS
Message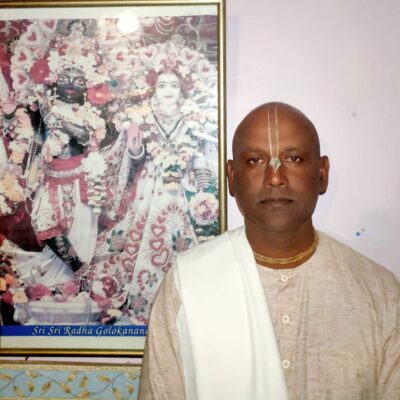 Dear Devotees and Well-Wishers
Please accept my humble obediences.
All Glories to Srila Prabhupada.
On the outset I would like to express my gratitude to all devotees who have shown unflinching commitment to this noble project, dedicated to our beloved Lordships Sri Sri Radha Golokananda.
This Janmashtami, the super structure of the Temple of Unity has been completed to 70%. We are targeting the completion of the remaining 30% by December this year when we will all be able to contemplate the full contours of the temple.
Next year our focus will be the finishing works. We have said these many times, the Temple of Unity will be an architectural gem and the most impressive temple in this part of the world. Finishing works will be elaborate and involve state of the art craftsmanship. Resources required will therefore be commensurate to our ambitions.
So more than ever, we will be relying on your support to complete the temple and by doing so, take an important step towards realizing the vision of His Divine Grace Srila Prabhupada, to make Mauritius the first Krishna conscious island in the world.
Your humble servant
Vijay Das
Chairman, Temple Construction Committee
11 August 2020